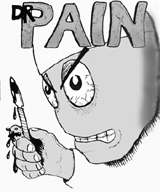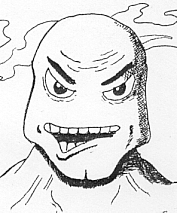 Over the years I have dabbled in comics, both solo and in collaboration with others. Most were immature, trite, and unforgivably awful. These are some of the more entertaining ones.

Done for Brian Kirk's
Moot Comics
line. The good doctor was a sadistic freak and his antics were grotesque. This was comedic gore at it's most purile. Great fun. For Mature Readers Only!
The caustic musings of a shirtless, angry beat poet. These strips were originally party invitations I sent out to friends.